Freediving School
Nusa Penida
Freediving training, courses and trips
info@apneapenida.com
Whatsapp : +62 821 4681 5129
Welcome to Apnea Penida.
We offer freediving courses from beginner to instructor level along with training, Yoga and Freediving trips.
We teach our Freediving courses with Apnea Total, one of the most successful freediving systems. Why? Because it is based in experience and practice not in long theory classes! We believe it is the best approach to enjoy Freediving.
With Apnea Total, we will teach you how to enjoy the ocean on a single breath in the most practical and secure way, the course is all about you, we are all different, therefore we will adjust the classes according to your needs. All we are looking for is to give you the tools that help you to be happy and safe underwater. Let's go!!!
Our highly trained instructors can also provide courses on request for AIDA and Molchanovs
Our School
We've got the perfect place for Freediving.
Believe us, is a perfect location in an incredible beautiful island! The school is directly on the beach on the north coast of Nusa Penida. We have fantastic views of the island of Bali and Mt. Agung raising majestically. We have the boat just moored in front, once we finish the theory, just few steps and we will be enjoying the water!
We have an on site restaurant, Virgin Beach, where you can have a light breakfast before your course (delicious smoothie bowls or a fresh coconut is our breakfast of choice!) or a bigger meal after your water session!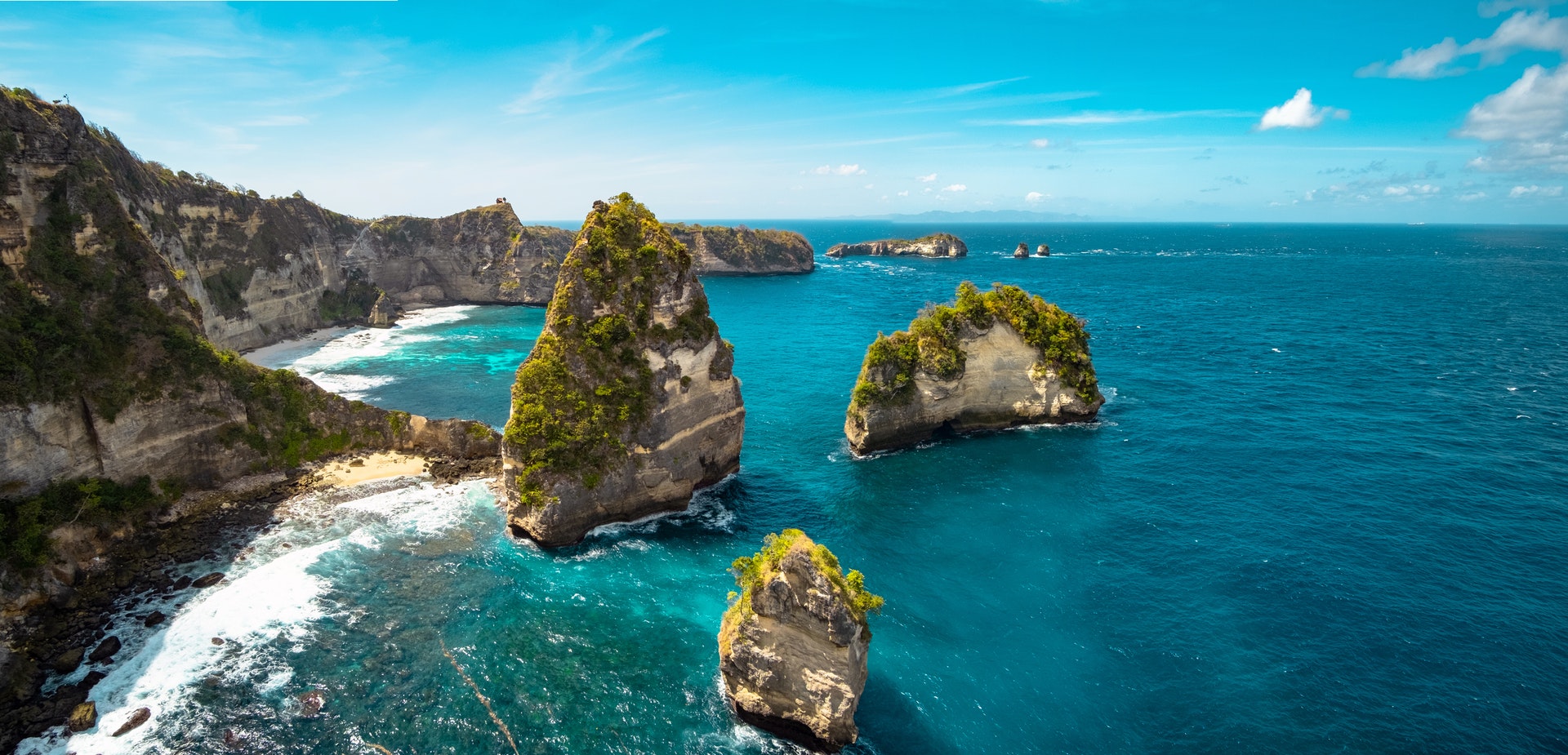 Nusa Penida is the last unspoiled Balinese island. Almost unknown to tourism until the last few years, those who make the trip now have one of the most spectacular islands to explore and enjoy!
From the beautiful beaches and sheer cliffs of the south, inland to the native villages where you will feel like you are stepping back in time to what Bali was 40 years ago and on to the palm fringed beaches of the north of the island. Nusa Penida is an island of adventure
Nusa Penida also has plenty to offer in the water, with some of the best reefs in the area, pelagic fish like the Giant Manta and Mola Mola plus caves and channels to explore you will find endless variety here.

We are always available and happy to help you with any questions about us, our courses or Nusa Penida. You can contact us however is convenient for you,
Whatsapp : +62 821 4681 5129